Software
Meeting Room Devices
Screen Sharing
Huddle Rooms/Mini Rooms
Small to Mid-Size Meeting Rooms
Mid-Size to Large Meeting Rooms
Large Meeting Rooms
Video Conferencing Rentals
High Quality Technology Products & Services
Our team is capable of delivering your tech needs
Contact Us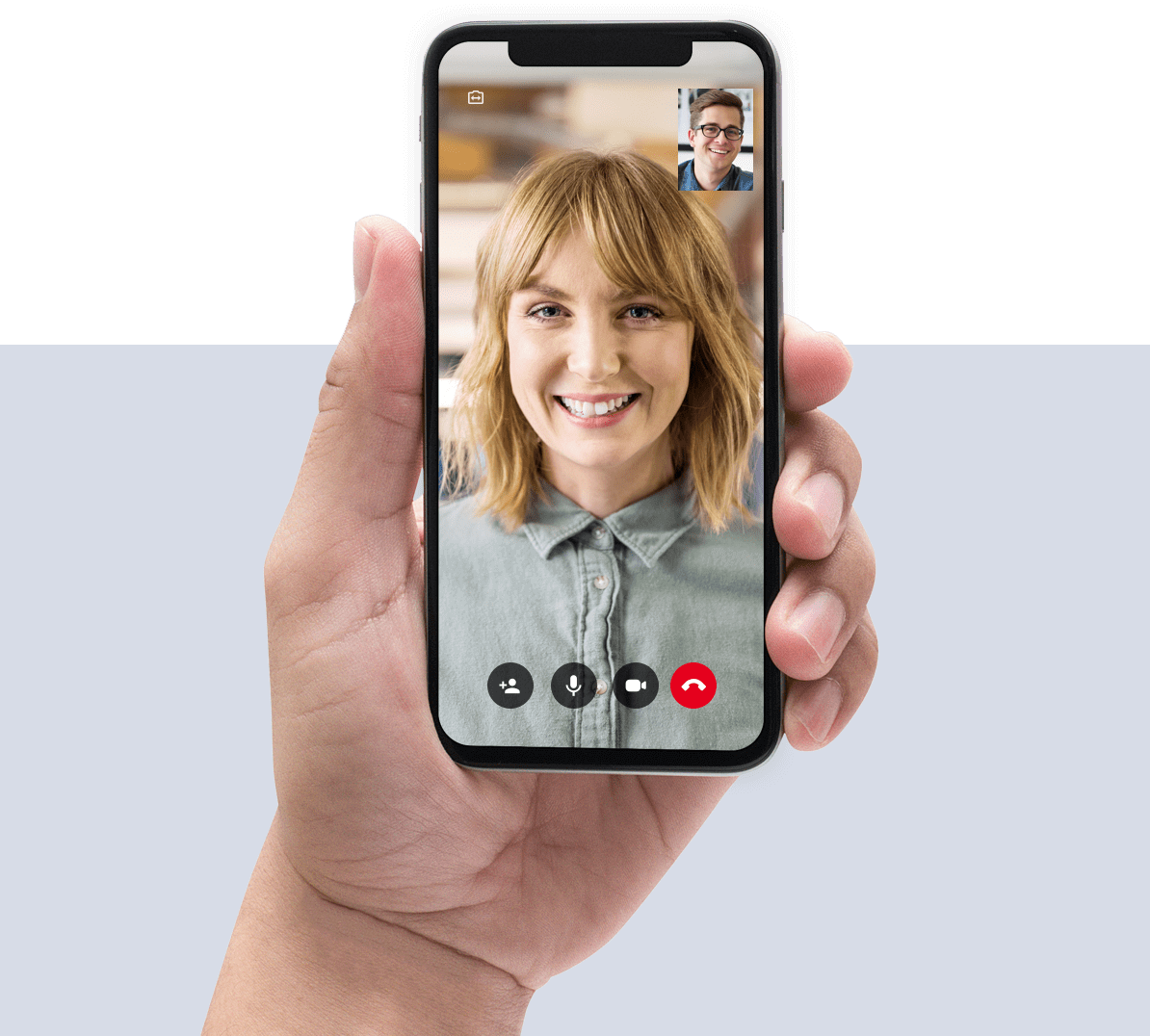 Software
Instant access to your own high quality video meeting space. Host meetings with up to eight participants from your phone or laptop without needing to download an application or install updates. Meet face-to-face, present your screen and enjoy a more personal meeting experience with every conversation.

Meeting Room Devices
Smart devices for smart collaboration. Our line of audio and video conferencing equipment is built for plug and play simplicity and designed to connect you with your teams and get out of the way. By connecting our innovative easy to use video conferencing hardware to our award winning cloud based video conferencing app. We can help turn any space into an instant video meeting room in seconds.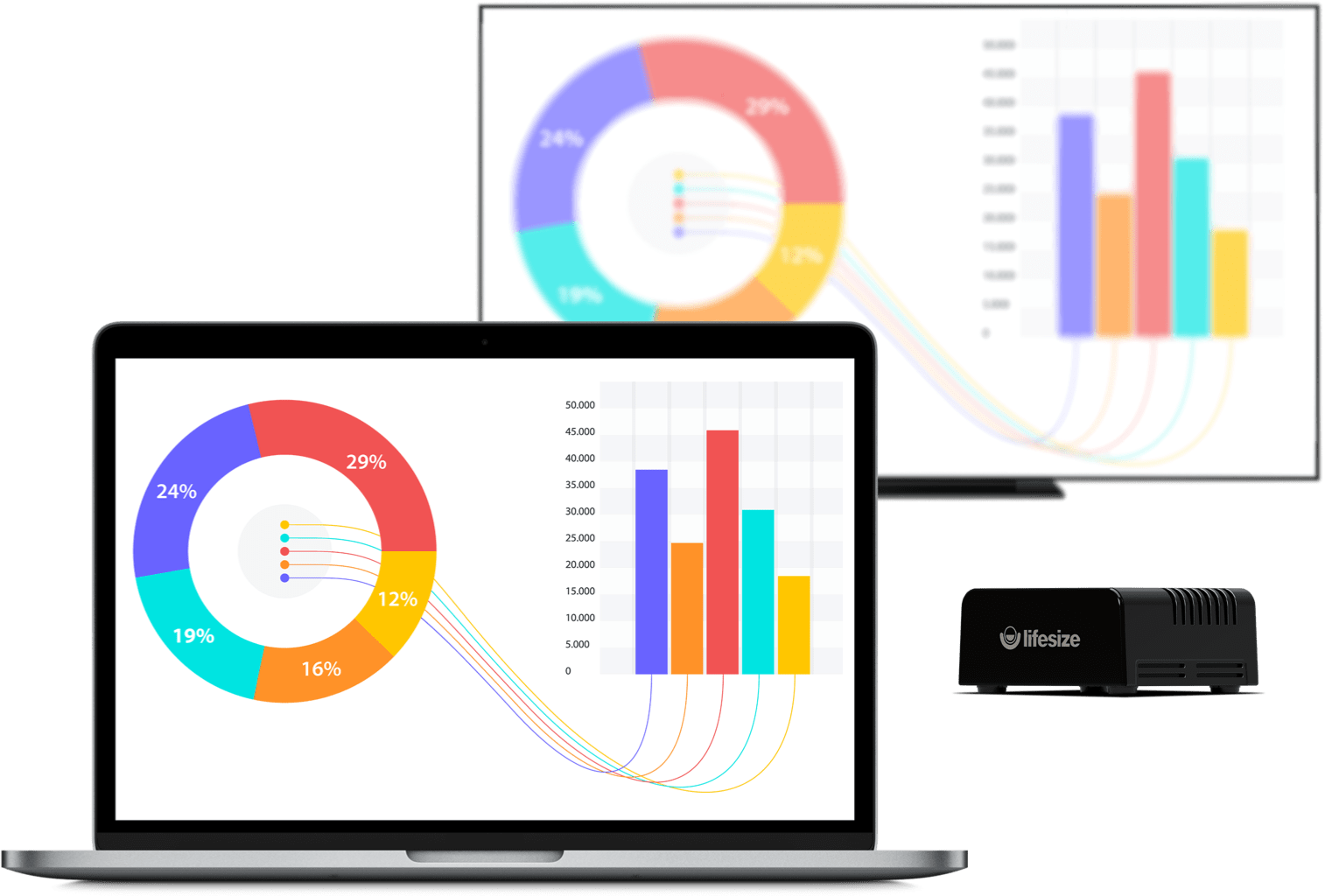 Screen Sharing
Wireless screen sharing and room automation for the modern meeting space. Multiple applications. A single, automated experience. Add useful tools to your meeting spaces – not overwhelming complexity. We can bring a range of connected technologies together seamlessly so that your online meetings start on time, your presentations run smoothly and you capture the attention of everyone in your audience.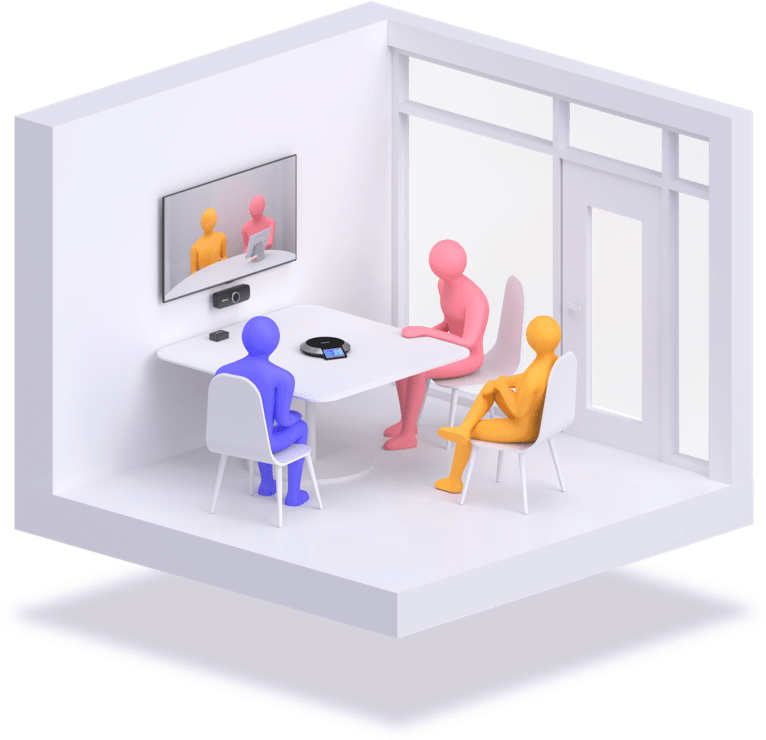 Huddle Rooms/Mini Rooms
Maximum productivity per square foot. Mini spaces and huddle rooms are among the fastest growing meeting room types today as businesses look to modern collaboration technologies to make better use of their office real estate. The small design – seating up to four people – is ideal when you need a quite place to join a video meeting or collaborate on a project. Smaller spaces have smaller budgets and require less complexity, so the technology in the room must be cost effective and easy to use.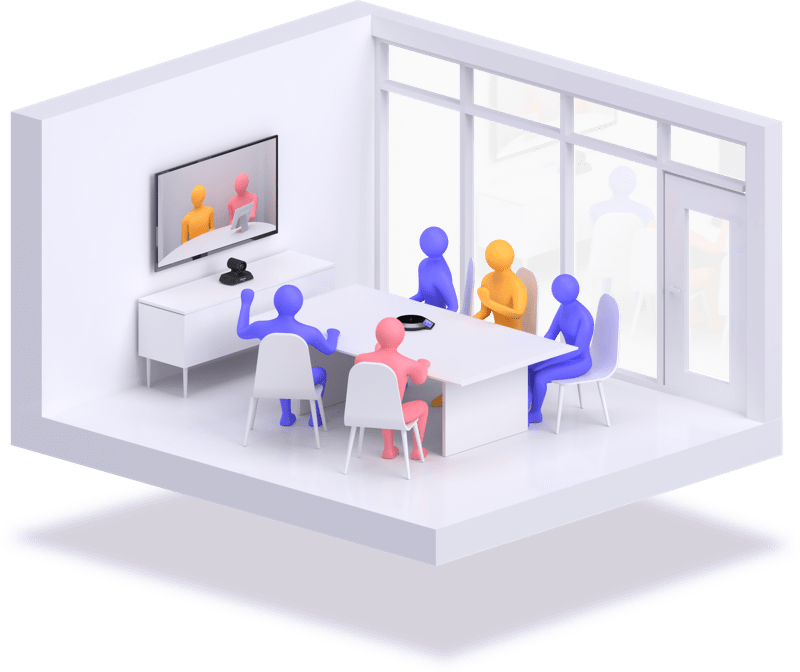 Small to Mid-Size Meeting Rooms
The best of wide angles and zoom. Small meeting rooms are perfect for spontaneous collaboration, and your room technology should enable it. We can design a system to deliver effortless video conferencing for an unparalleled small meeting room experience with easy installation simple, plug and play functionality and the perfect amount of zoom so that everyone looks their best on screen.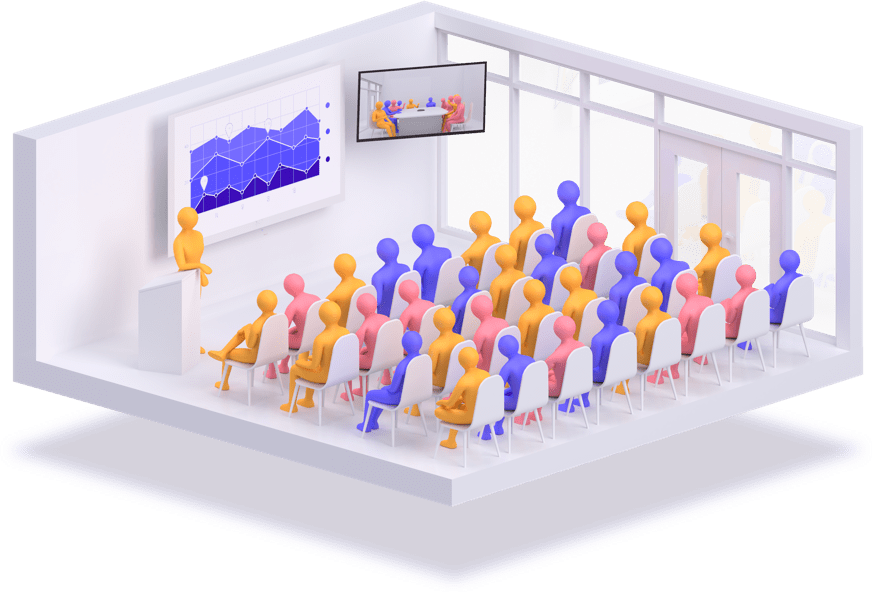 Mid-Size to Large Meeting Rooms
The original collaboration space. Conference rooms come in many different sizes and shapes but their purpose is always to enable relationship building through consistent, face-to-face conversations. A dedicated presentation screen, high quality 20x zoom and audio engineered for greater voice pickup are essential for large meeting rooms. We can give you an unmatched 4K video conferencing experience, erasing distance, putting everyone into the same space and delivering a one of a kind user experience.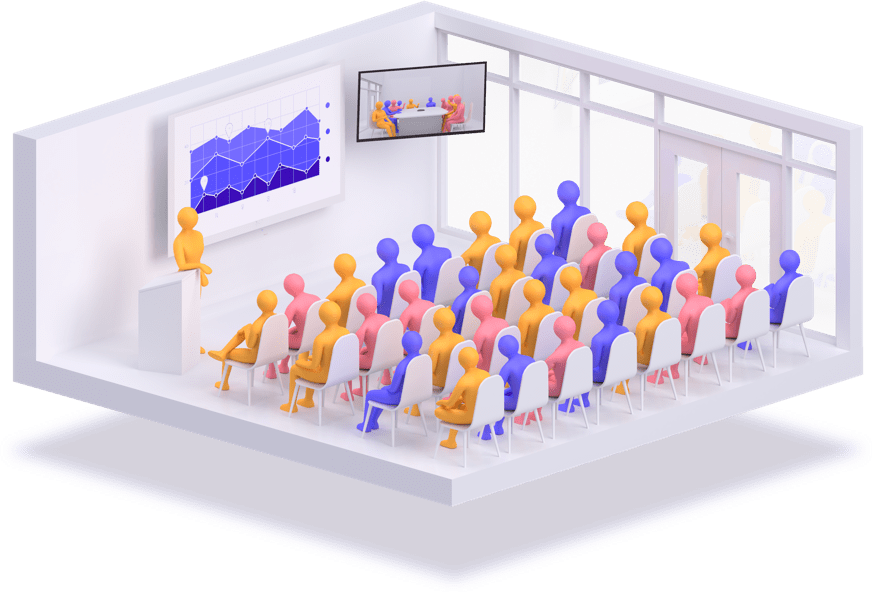 Large Meeting Rooms
A big space for a big picture. Large meeting spaces like auditoriums, classrooms, and multipurpose big rooms have so much collaborative potential. They yearn for a video conferencing solution but in a big, flexible way. Multiple AV inputs and outputs are necessary to connect multiple devices (cameras, laptops, DVR's, microphones, etc). Integration with panel manufacturers and third party integrated audio solutions – and a secure, rack mountable design – are essential. We can give you all of these capabilities to deliver high quality video and unforgettable keynote experience to big audiences.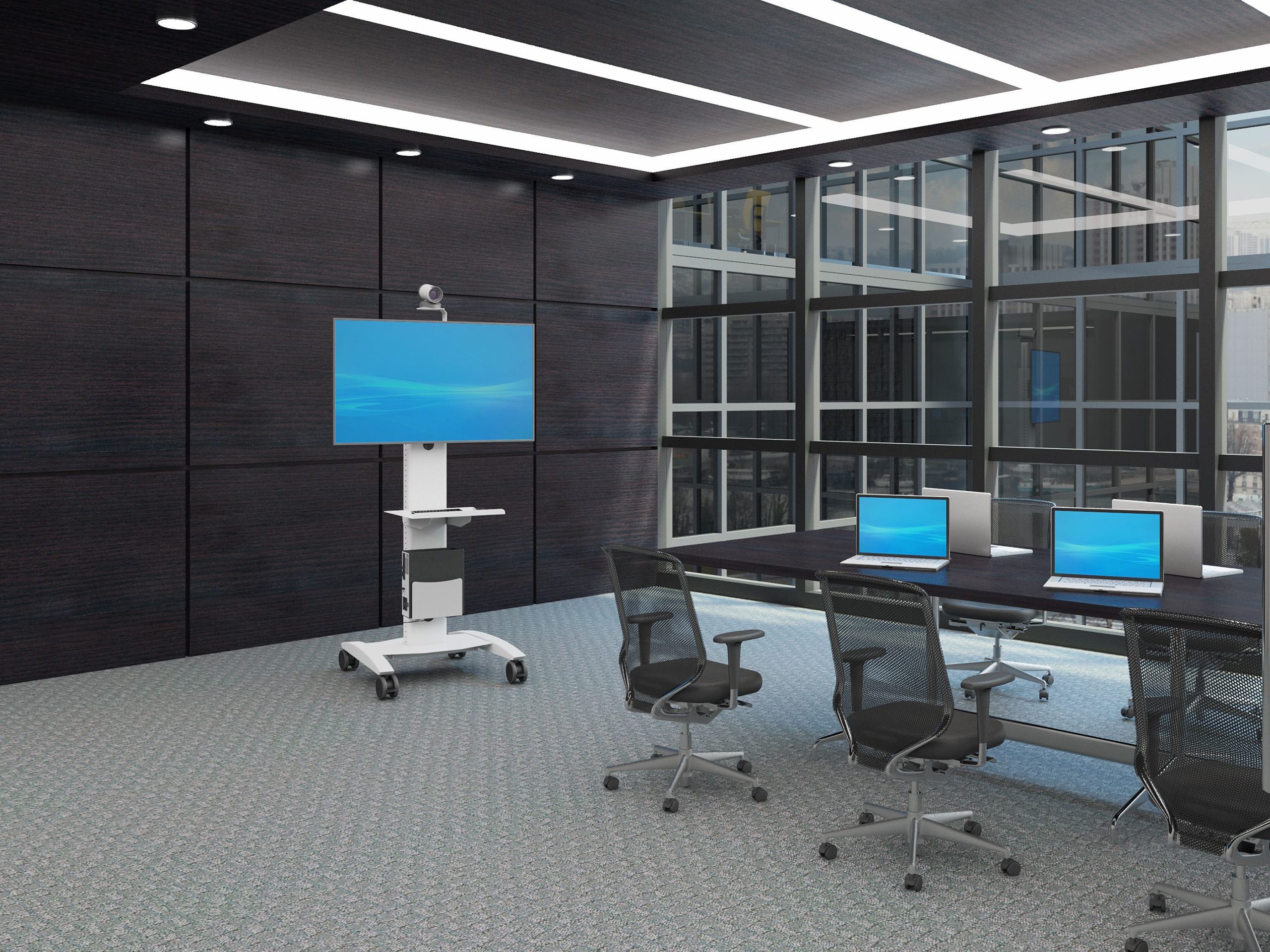 Video Conferencing Rentals
Need a short term video conference system for a conference, meeting or virtual event. We have equipment available to make sure your video conference experience is of the highest quality. Instead of purchasing a system for a one time event or occasional use we have rental systems available.