ELEVATE Unified Communications is a cloud-based unified communications and collaboration platform. It enables users to be more mobile, more productive and share ideas and content through a single system. ELEVATE UC is backed by a 99.999% network uptime SLA, and includes 24/7 support.
Whether in the office or remote, Elevate UC seamlessly integrates all your communication tools – desktop phones, mobile phones, and computers – into one manageable solution oriented around your employee's needs and workstyles. Take your business to the next level with fully integrated unified communications.
What's Included
Each user receives
Local phone number with unique extension
Ability to have up to five endpoints
Inbound/Outbound Caller ID
WebFax
Voicemail box with transcription services
Elevate UC Mobile App & Desktop App
Team Chat and Messaging
GoMeet with up to 4 participants (30 with Elevate UC Pro)
2 GB per user ShareSync file share and backup (100 GB per user with Elevate UC Pro)
Each account receives
Centralized management of all locations
Auto Attendant with a direct inward dial phone number
Ability to configure up to 10 hunt groups
Conferencing: 200 toll-free minutes/month
Active directory integration for easy configuration of users
Hunt Group reporting
Enable/Disable call recording
System Features
Voicemail with Transcription
Auto Attendant
Caller ID
Custom Hold Music & Greetings
Direct Inbound Dialing (DID)
Call Flip
Conference Bridge
Hunt Groups
Hunt Group Call Reporting
Email and SMS notifications
Busy Lamp Field / Call Presence
Phone Features
Call Forward
Call Hold
Call Recording
Call History
Call Transfer
Call Waiting
3-way Calling
Do Not Disturb
Extension Dialing
Configurable Ring Options
Voicemail
Administrator Password
Named Ring Groups
Page all Phones
Call Park
Inbound Caller Name
Call Flip
Configurable Line Keys
Speakerphone
On-Hook Dialing
Remote Line Key
Transfer to Voicemail
Easy-to-use interfaces, rich audio quality and productivity features
Phones are pre-programmed to work seamlessly with Elevate UC
Phones are plug and play, and can be used anywhere there is an internet connection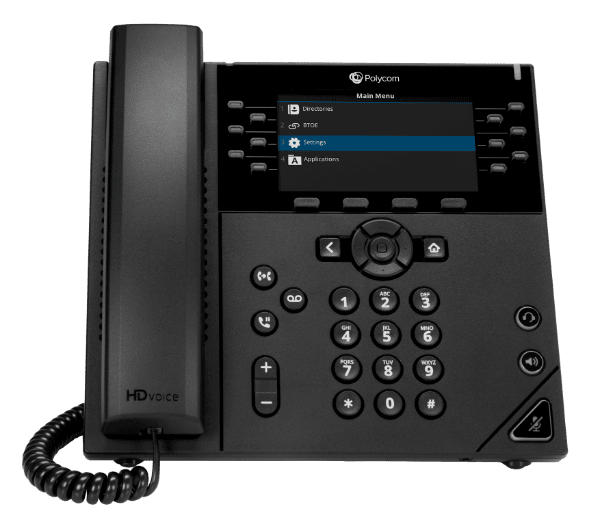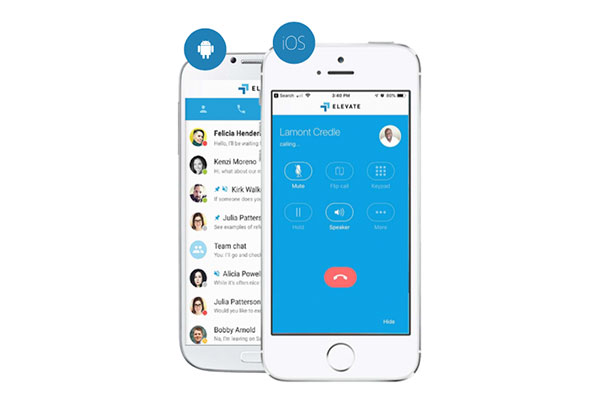 This powerful mobile application transforms your phone into an essential collaboration tool, making teamwork on-the-go easier than ever. See who is available, chat with colleagues, and manage voicemails -anytime, anywhere.
Extend your business phone number and extension to your mobile phone, so you can place and receive calls on-the-go or even transfer calls from your desktop phone to your mobile device – seamlessly, without interruption.
Your full desktop chat history is synchronized with your mobile device so you can stay connected and continue conversations no matter where you are.
The Elevate UC Desktop App brings essential collaboration tools together so employees can see who is available, chat with colleagues, place and receive calls, share screens, start video calls and share files – all from one application.
Have the flexibility to use your desktop application to place and receive calls in two ways, either as a call controller for your associated desk phone or as a softphone from your PC or Mac.
One place to see the availability of coworkers, place a phone call, start team chat and launch a video conference.
With the Elevate UC desktop and mobile applications, you take your contacts, files and conversations with you – wherever you are.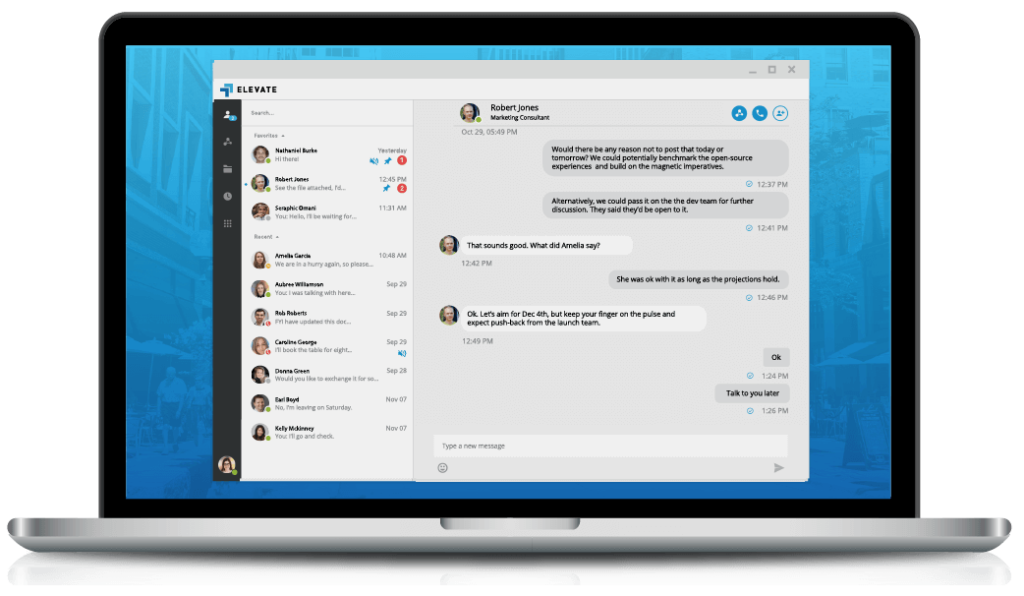 Video Conferencing & Screen Sharing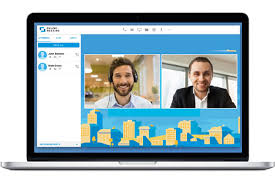 Elevate UC includes GoMeet.com, an easy-to-use, reliable video collaboration tool.
HD video conferencing eliminates unnecessary travel and empowers teams with remote members to be more productive.
Screen sharing. The computer desktop can be shared with team members in realtime, improving collaboration and speed of decision making
Includes a conference dial-in number, and custom URLs for meetings